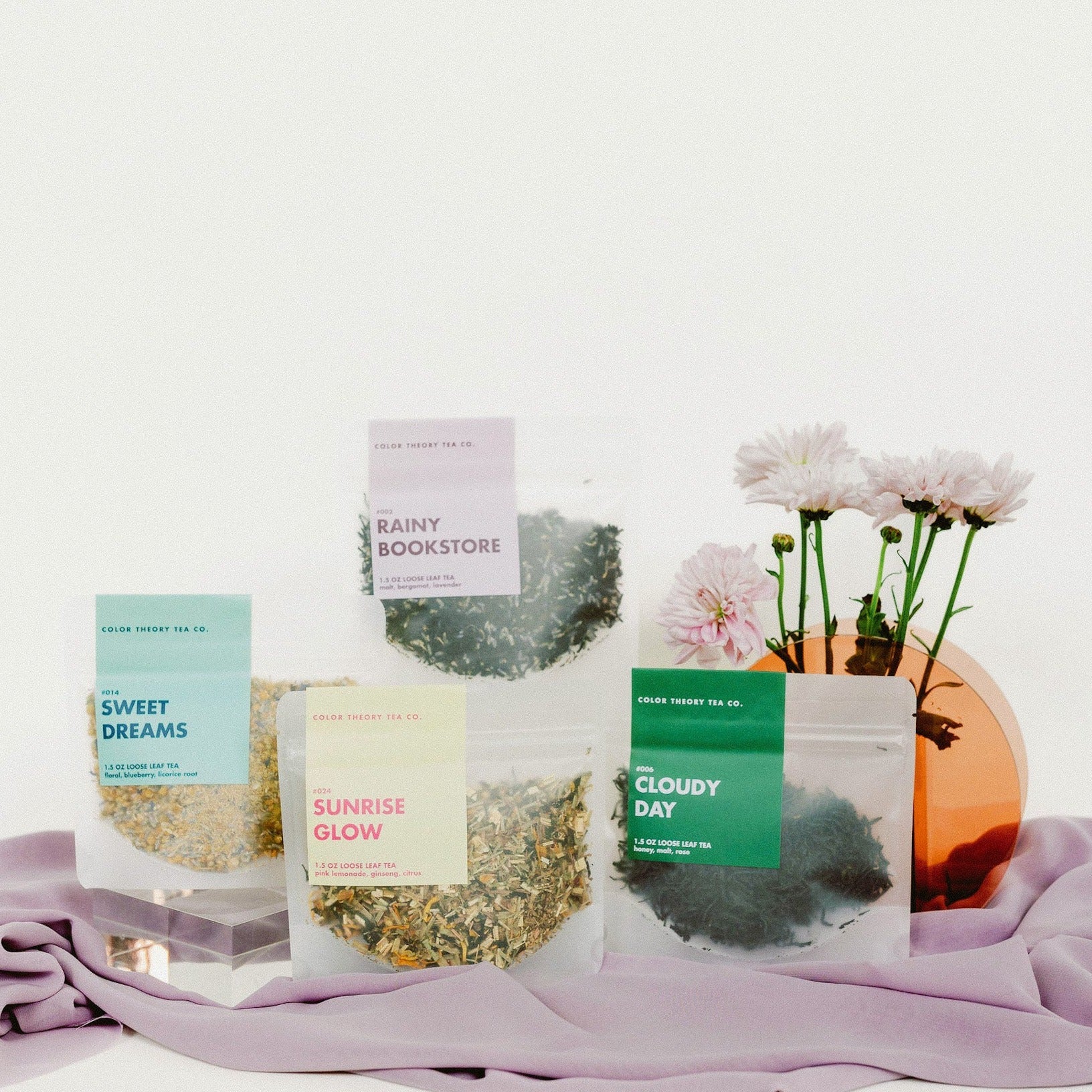 Dreamy Bundle
Head in the clouds? This Dreamy collection is cozy vibes. Our Feeling Bundles are designed to evoke the perfect mood for you, while providing a variety of caffeine levels and tea types.

The Dreamy Bundle includes a full-size bag of each:
Sweet Dreams (herbal tea)

A sweet and soothing herbal blend of chamomile, lavender, and licorice root, meant to help you wind down for sleep.

Feels Like: Being tucked into warm sheets after a very long day.
Sunrise Glow (green tea)
A soothing, tart, and citrusy combination of lemongrass, eleuthero ginseng, hibiscus, and green tea.

Feels Like: Soft pink skies and birds chirping as a new day breaks.
Rainy Bookstore (black tea)
A delicious blend of earl grey tea and dried lavender, hand-mixed to offer a floral twist on a cozy classic.

Feels Like: Being in a small bookstore down a cobblestone road with soft music playing in the background.
Cloudy Day (black tea)
Single-origin Chinese

 black tea processed in the gongfu style. 

Feels Like: Watching grey clouds roll in while rain starts to gently fall.