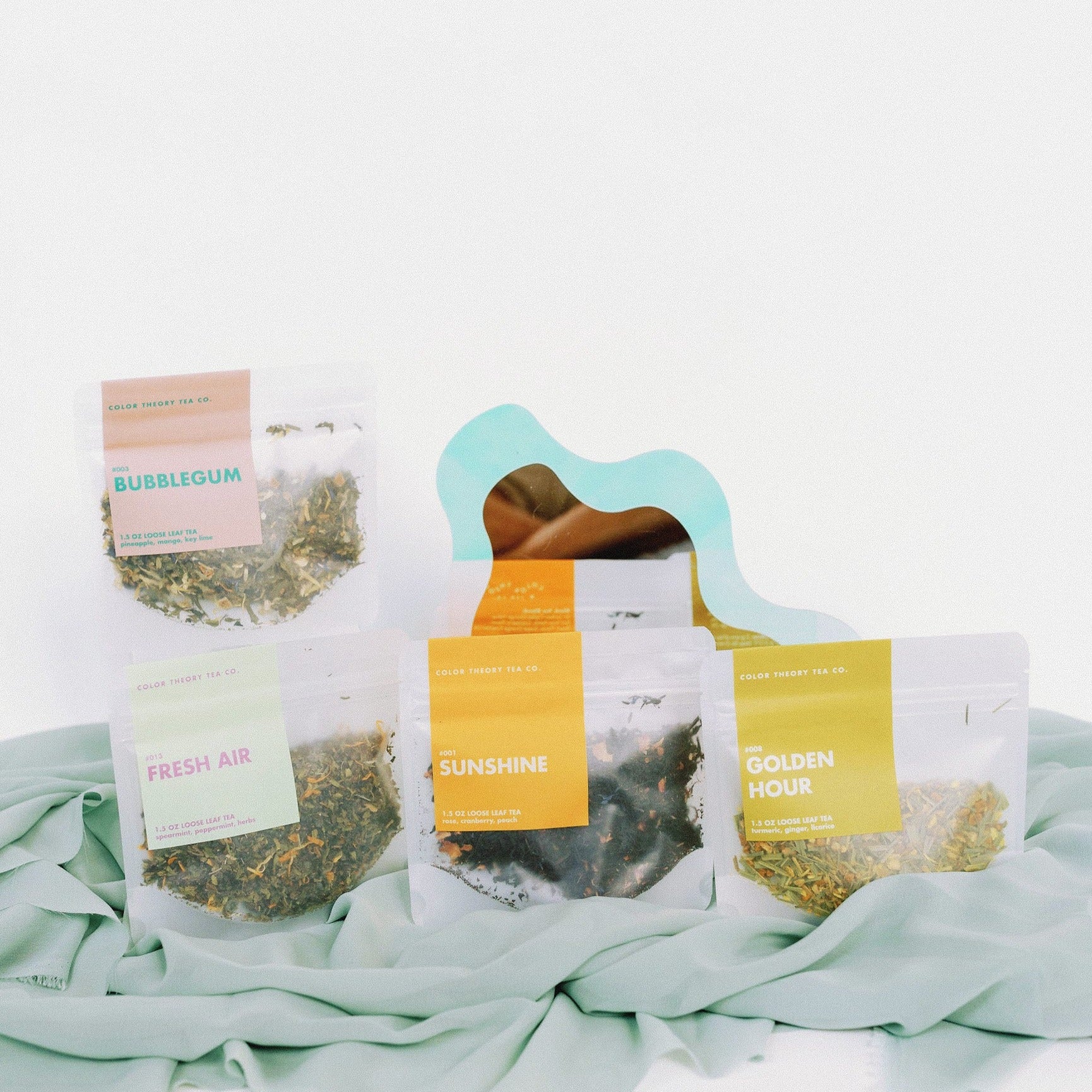 Inspired Bundle
Everyone gets caught in a funk and could use a little inspiration sometimes. This bundle is designed  for times like those. Our Feeling Bundles are designed to evoke the perfect mood for you, while providing a variety of caffeine levels and tea types.

The Inspired Bundle includes a full-size bag of each:
Fresh Air (green tea)

A classic blend of Chinese gunpowder tea and mint. The gunpowder imparts a flavor of earthiness with some herbal notes, anchoring the brightness of the mint.
Feels like: 

A deep, cleansing breath.
Bubblegum (green tea)
Pineapple and mango flavors make this tea fruity and deliciously sweet. Butterfly pea flower creates a fun and beautiful experience.

Feels Like: A sweet reminder of your youth.
Sunshine (black tea)
A total fruit bomb, with tons of floral flavors that elevate an everyday black tea. 

Feels Like: Waking up to sun rays peeking through the windows and feeling excited about the day.
Golden Hour (herbal tea)
Spicy and lively turmeric plays off the notes of lemongrass, fading into the sweetness of licorice, all couched in the warming heat of ginger.
Feels like: Beautiful golden light leaking through the windows on a summer evening.