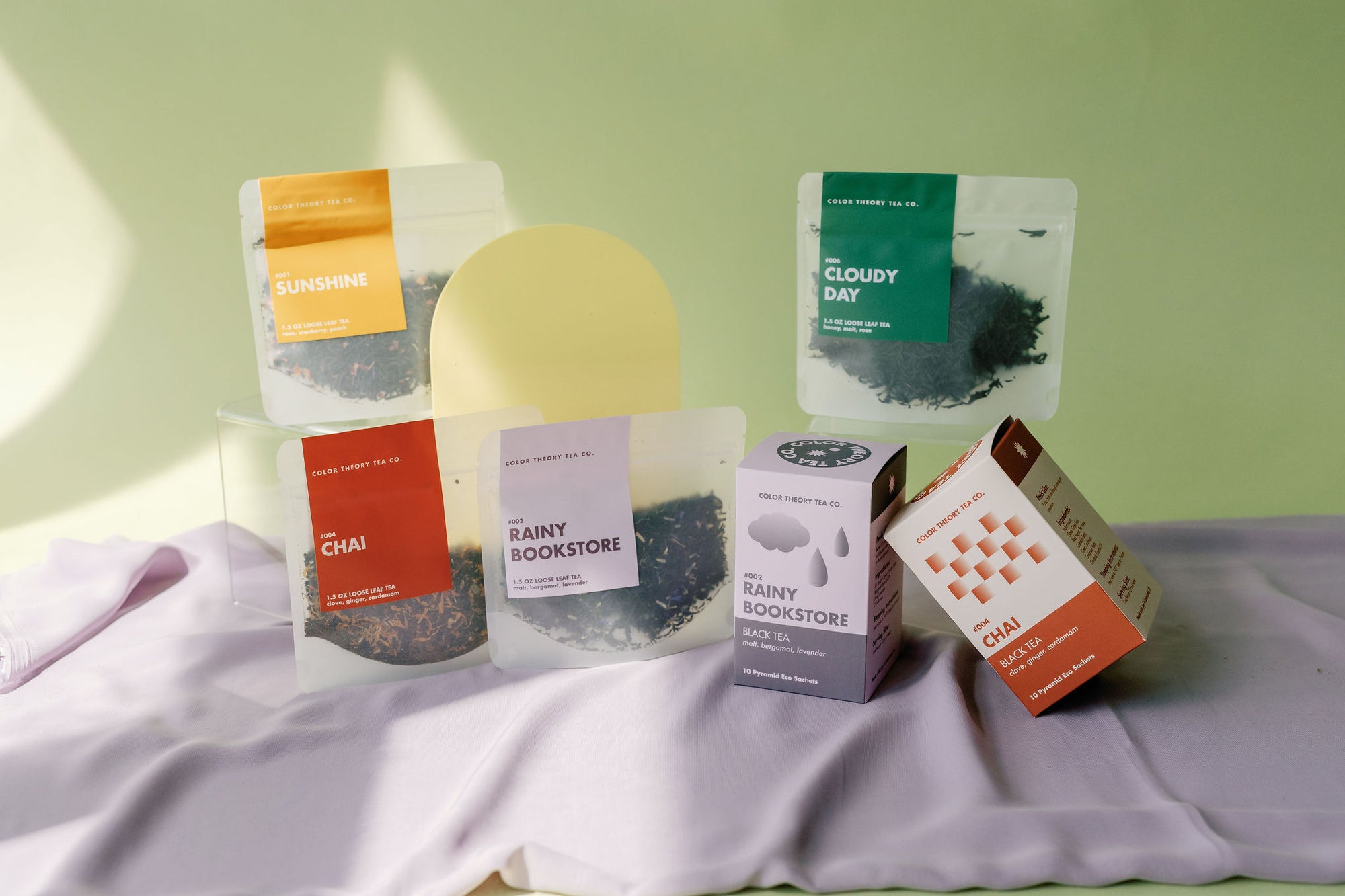 Our tea blends are designed to offer an elevated, yet approachable, tea experience with little fuss or pretense.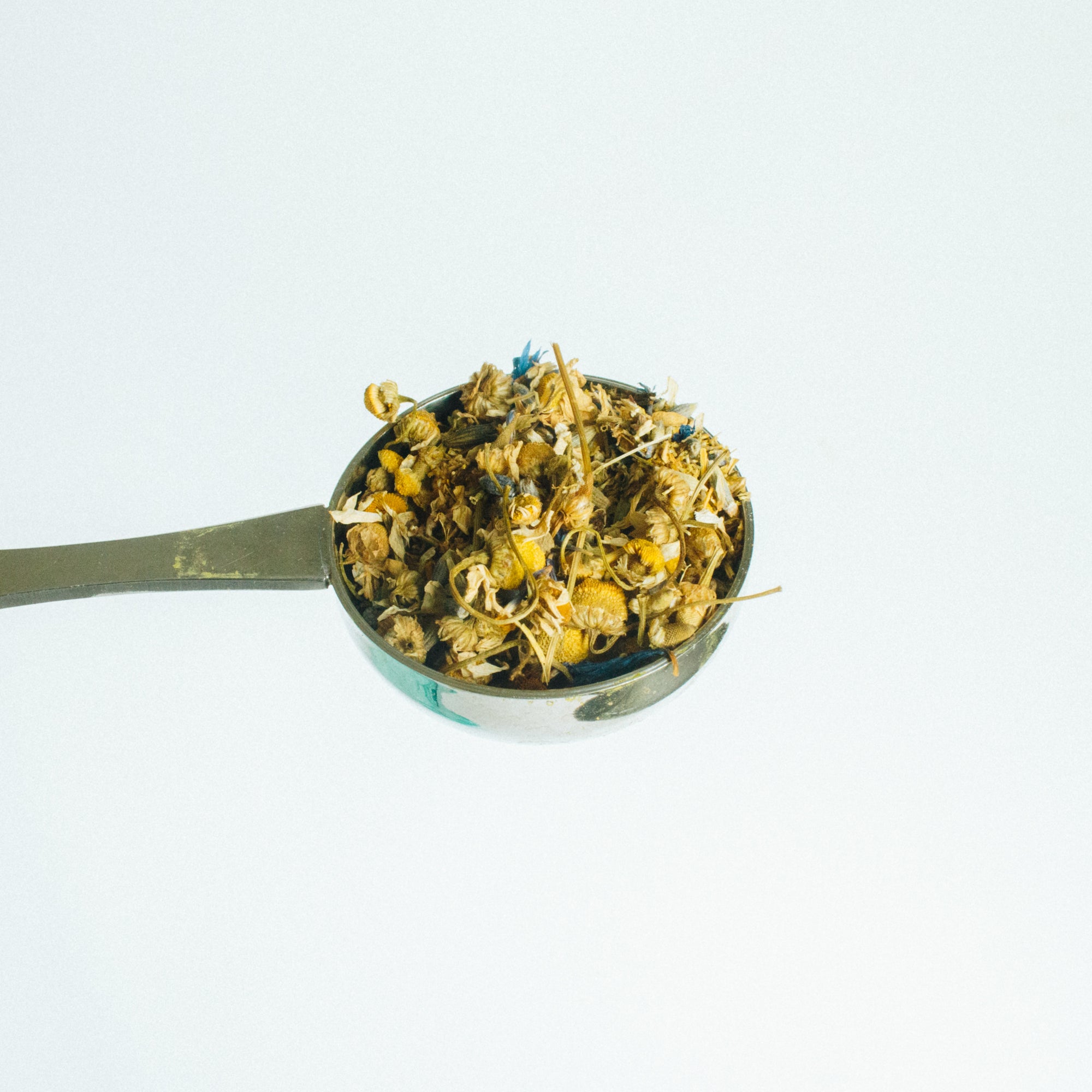 Our teas are sourced, mixed, and packaged by our team in Lakeland, FL. We focus on sourcing high-quality loose leaf teas from reputable importers who are highly invested in the well-being of the tea producers.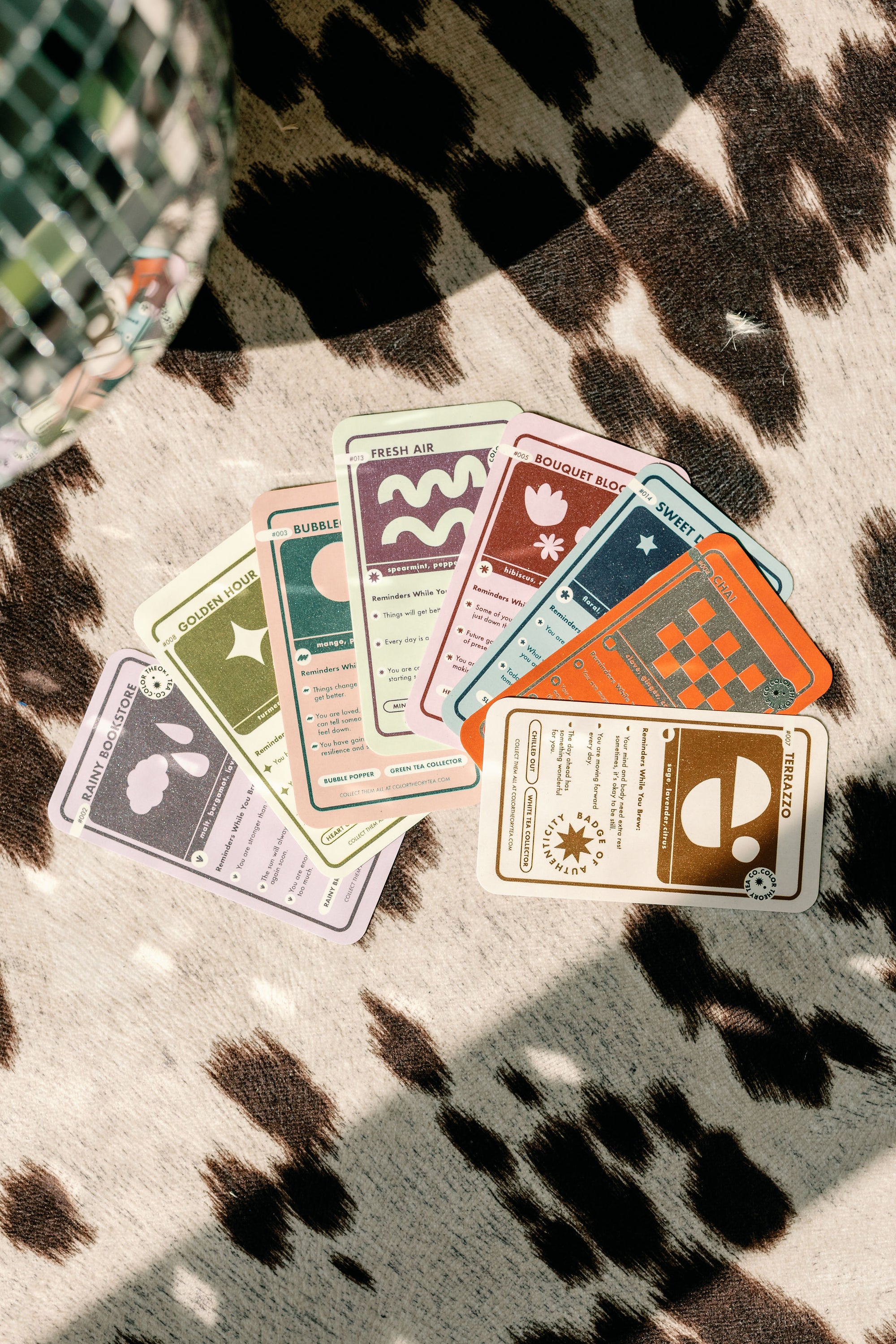 Our goal is to craft absolutely delicious teas for you to enjoy, in hopes that that joy can create a meaningful difference in the lives of others through our non-profit partnerships.
Our Story
Color Theory Tea Co. is a magical story of hope and second chances, oh, and a lot of colors!
Hi, I'm Jenna O'Brien, a 23 year old artist the and former owner of the indie brand, Twenty Seven! I was diagnosed with a mood disorder in college, and I sought out creativity as a way to both cope with & bring awareness to mental illness.
I started selling artwork in college, eventually branching into apparel, vegan nail polish, stationery, and the crowning glory of the brand - loose leaf tea blends.
Unfortunately, the shop was only open a short time before the pandemic hit hard. I made the impossible decision to close up shop through out the never-ending process of trying to keep a young business alive in the midst of the pandemic.
I thought it was all over…until….
A local business owner reached out and wanted to continue the line of loose leaf teas, with my help! This partnership allows me to do everything I loved about the tea – branding, tea selection, creative direction, etc. – while my partners handle all of the operations. Win, win!
Best of all - we are now able to donate a portion of every purchase to the mental health organization of YOUR choice at checkout. This allows us to inspire hope in those that need it the most, in a very practical way.
Inspired by color, fueled by hope, Color Theory Tea is a beautiful reminder that dreams do come true - even when you think it's all over.
Mental Health Resources
If you are in an immediate crisis, please call or text 988 for the Suicide & Crisis Lifeline If someone you know is in danger, please call 911.
For general mental health concerns, call your primary care provider and ask for an initial screening or referral to a specialist.
More Resources: